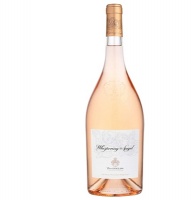 Whispering Angel Rosé, Magnum 1.5L£43.99 £36.99
SAVE £7.00
Reputedly the most popular Provence Rose in the world, now in a Magnum 1.5L size!





Coterie by Wildeberg, Cinsault Rose£13.99
We're delighted with this first release of a Coterie Rosé which comes off an outstanding vineyard.


J.L Quinson Cotes de Provence Rose£12.49
Delicate Rose from the famous Cotes de Provence region of France. An affordable fresh Provence Rose!