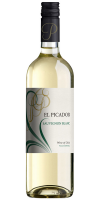 El Picador Sauvignon Blanc£7.49
A golden oldie, this Sauvignon has been with us from the beginning!







Adobe Reserva Organic Merlot£10.49 £8.49
Juicy, organic Merlot with fruit and freshness in abundance.



Adobe Reserva, Organic Carmenere£10.49 £8.49
Carmenère at its best with bags of fruit balanced by impressive structure.




Errazuriz Estate Sauvignon Blanc£10.99 £7.99
The Aconcagua Valley's perfect coastal conditions produce impeccably balanced fruit. Fresh, crisp and lively with citrus and green apple notes.