Errazuriz Estate Merlot£10.99
Errazuriz have long helped define the style of Chilean Merlot. Generous and richly fruity with savoury notes and toasty oak.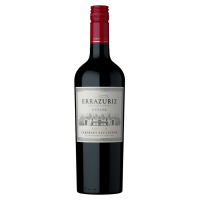 Errazuriz Estate Reserva Cabernet Sauvignon£10.99
Chile made its reputation with Cabernet and this exemplary offering is full-bodied with ripe, soft blackurrant, firm tannins and a long finish.





Adobe Reserva Organic Merlot£9.99 £7.99
Juicy, organic Merlot with fruit and freshness in abundance.