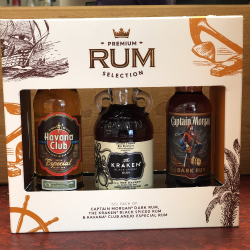 Premium Rum Selection, Miniature Gift Set - 3 Pack£9.00
Premium Rum Trio Gift Set is the perfect stocking filler for the premium rum amateur or connoisseurs.


Finest Caribbean, Black Tot Rum£49.50
Black Tot Day in 1970 ended a relationship between the British Armed Forces and their favourite drink. A relationship that had resulted in the creation of one of the world's most magnificent...