4 October 2020 | Admin
I'm still on the Gin train...Rise in Rums, really?
Yes! Over the last 5 years we have seen the Gin trend grow and grow. From your original London Dry to any whacky, weird and sometimes wonderful flavour you can think of - we even had a Brussell Sprout Gin on our shelf last Christmas! Now, as we watch Gin sales stagnate (but by all means still our leading spirit) we are watching closely as the interest for rums from our customers, especially in the spiced and flavoured category, are becoming...Read more for the latest 'rumdown' and our advice on which rum to choose.
2 Comments
15 June 2020 |
Admin
Thank you, thank you, thank you!
As restrictions lift, don't forgt about us...
29 March 2020 | Admin
We're back open reduced hours, and continuing our free local delivery!
2 Comments
23 March 2020 |
Admin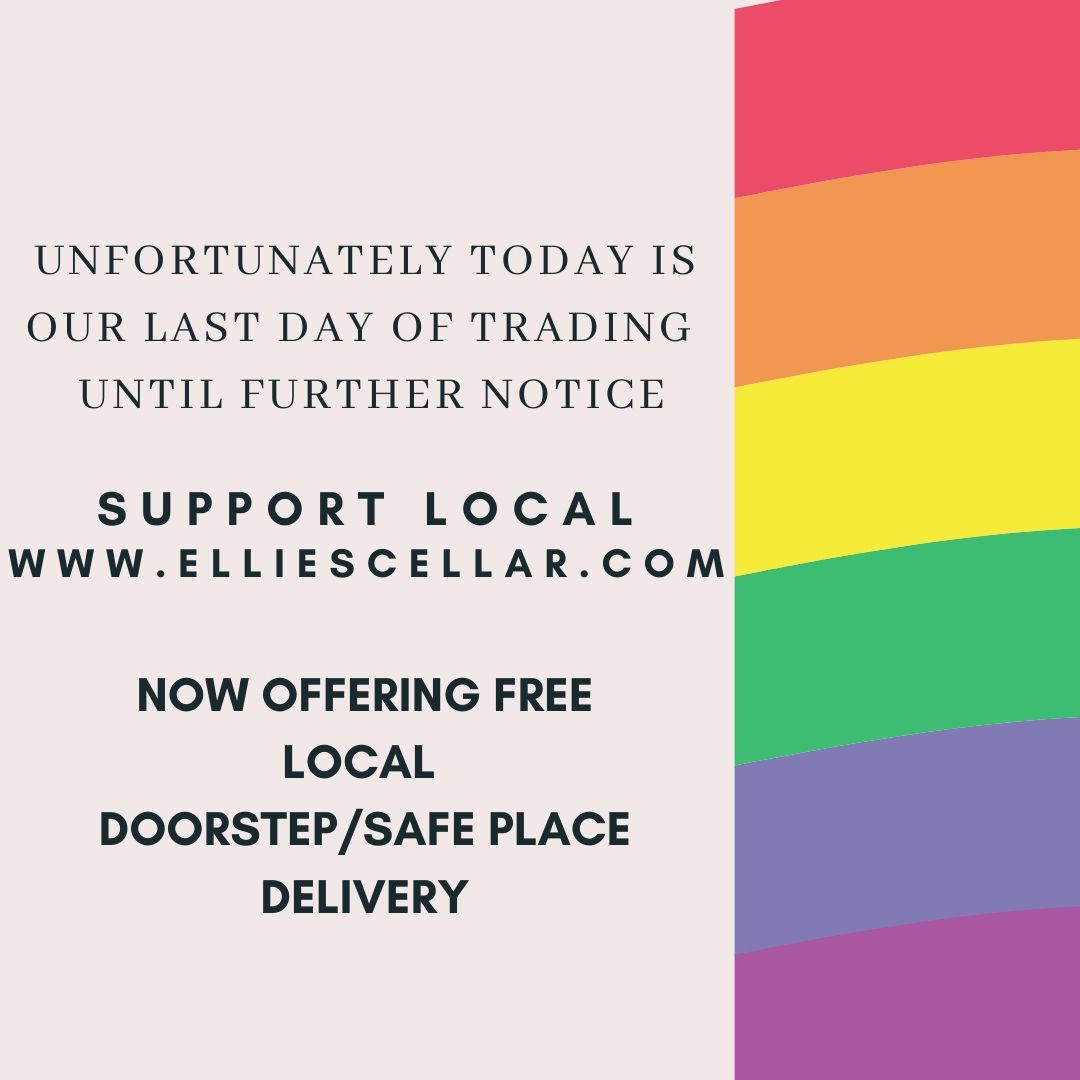 It's with a heavy, sad heart that due to the First Minister's announcement this afternoon that all non-essential (all but food and medicine) shops need to close that today, Monday 23rd of March will be the last day our stores open until further notice...
12 September 2019 | Admin
"Which Vegan wines do you have" is something we are hearing regularly these days. To make the answer seem less daunting when we show you the vegan selection in store, we've compiled our list of our Top 5 including everyday affordable wines, dinner party wines and our special all-rounder vegan and organic!
12 September 2019 | Admin

Introductory offers of our updated Single Malt section. Our new Discovery Series Single Malts, from the worlds leading Malt whisky specialist, Gordon and Macphail are all £39.99 Saving a total £10 off RRP and Online prices!
6 May 2019 | Admin
Ellie's Cellar Helensburgh has moved! You'll find us in the Old Post Office building on Colquhoun Square, Helensburgh.
11 September 2018 | Admin
Part Time Position in our Dollar store. Weekend and evening shifts included.
We are looking for an enthusiastic, confident individual who enjoys customer interaction in a fast moving environment. Customer service is our main focus, making sure every customer has a welcoming and friendly shopping experience.
8 January 2018 | Admin
My name is Gordon, the owner of the recently closed Ellieís Cellar on the High Street in Linlithgow. I have been reading some of the message boards and groups regarding the number of closures on the High Street and because of the level of interest, I thought I would offer my thoughts as Ďan insiderí.
8 January 2018 | Admin
Ellie's Cellar Linlithgow Branch Will Close on 31st December
It is with sadness that we have to announce the closing of our Linlithgow branch following trading on the 31st December 2017.