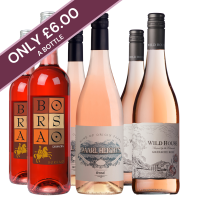 Ellie's Rosť Mixed Selection - Case of 6£48.00 £36.00
Save over £10 on our 6 bottle Mixed case of easy drinking Rosé for your Summer 2023!
Only £6.00 a bottle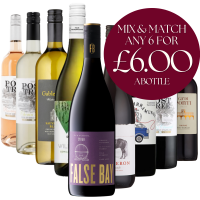 The Six Pound Saver Case Deal£6.00
Our NEWEST Saver Case
You choose the wines, we provide the Saving!
Choose 6 wines, all for £6 each!