Errazuriz Aconcagua Costa Chardonnay£17.99 £12.99
A stunningly complex Chardonnay; toasty oak richness balanced with steely, mineral backbone and crisp acidity betraying its cool-climate roots.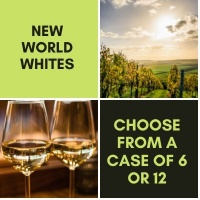 New World - White Wine Case£45.00 - £90.00
Choose a case of 6 or 12
Fresh, juicy whites all the way from the New World. No New World case would be complete without a New Zealand Sauvignon Blanc!