El Picador Cabernet Sauvignon£7.49
Soft yet powerfully fruity Cabernet Sauvignon!



El Picador Merlot£7.49
An Ellie's Golden Oldie!
A smooth Merlot with excellent value for money!


Barramundi Merlot£8.99 £6.99
The Affordable, easy-drinking Australian Merlot from Victoria is back!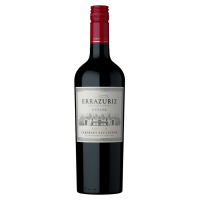 Errazuriz Estate Reserva Cabernet Sauvignon£10.99
Chile made its reputation with Cabernet and this exemplary offering is full-bodied with ripe, soft blackurrant, firm tannins and a long finish.