Barramundi Merlot£8.99 £6.99
The Affordable, easy-drinking Australian Merlot from Victoria is back!



Nieto, Don Nicanor Malbec£15.99
Named after the winery's founder, Don Nicanor, who set the course with his talent and vision.




New World - Red Wine Case£45.00 - £90.00
Choose a case of 6 or 12.
From big juice reds to a perfectly peppery shiraz and let us pick you some of the best New World reds we have in store.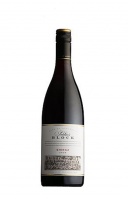 Soldiers Block Shiraz£9.49 £8.69