Taittinger Brut Prestige Rose Champagne£44.99 £39.99
Taittinger Brut Rose is fruity, fresh and an elegant Champagne. Balanced and smooth with good length and persistent flavours of crushed wild raspberry.



Bollinger Special Cuvée, Brut Champagne£47.99
Made from Grand Cru or Premier Cru vineyards!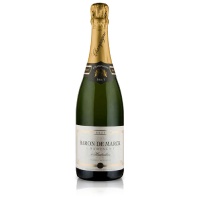 Baron de Marck Champagne Brut£29.99 £19.99
From the well-respected Champagne House, Gobillard, this is an excellent entry level champagne which delivers way, way above it's price.